Overnight Glasses offers high quality prescription and none prescription eye-wear at an unbeatable price. We specialize in new technologies such as FreeForm Digital Progressives, Easy-Clean coatings. Special computer and electronic devices light filters and even offer a unique Next-Day Rush service. Which you can receive your customized prescription glasses within 24 hours after you place an order. Our goal is to provide brand name high quality U.S made prescriptions at lowest possible price.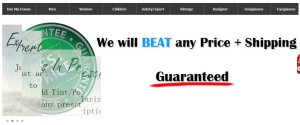 Leader in Online Prescription Glasses
You can't beat our PRICING!  Get exclusive Savings – Visit us today!
At Overnight Glasses we understand the need to receive your new pair of eyeglasses fast. Maybe you lost your last pair of eye wear.  Maybe you broke them or simply and don't want to wait two weeks to receive your new eye wear. This is why Overnight Glasses developed the fastest available online production service for prescription  . Order before 12:00 PST. You can get your complete pair of glasses the Next Day!
Although we take high pride in our speed, at Overnight Glasses you will also get the absolutely best prescription lenses and prescription frames available for an unbeatable price. Found our products cheaper? Please tell us and not only we will match the price but also beat it. Giving you the customer the cheapest prescription eye wear available in the U.S.
All of our prescription lenses and production are done in the U.S. This means that all of our products are FDA and ANSI approved. Products such as Anti-Glare and Easy Clean Coating, Freeform Progressives Lenses designed by Seiko, Transitions Lenses, Trivex Trilogy, Nu Polar Polarized films. Even the most basic single vision lens prescription are all U.S manufactured. They are asembled and double inspected by our certified staff. The fact is, we will not ship out a frame that we will not wear ourselves.
Overnight Glasses extensive selection of eyeglass frames and lenses for Women, Men and kids means that you will find eyeglasses online that best fit to your unique need and activity.
We stick to the principle that prescription eye wear branded or generic should not be retailed for hundreds of dollars more than what it cost to make them. Our branded inventory includes prescription glasses and prescription sunglasses. Well-known brands such as Ray-Ban, Oakley, Dior, Versace, Salvatore Ferragamo, Dolce and Gabbana (D&G), Prada, Tom-Ford, Burberry Eyewear and Ermengildo Zegna all genuine. All for less than half of the price offered by other retailers.
Shop with Overnight Glasses at ease knowing our certified American opticians want you to see better and will help you with any issue that can arise, satisfaction guaranteed.
Save